I moved across the country and started a new business. Crazy?
January 5, 2020
/
/
Comments Off

on I moved across the country and started a new business. Crazy?
As a military family, starting over is not a new concept. We relocated from land locked Alberta, to coastal Nova Scotia. As a photographer this was a thrilling adventure, trading Canada's canola fields and mountain scapes for her valley's and shores.
While my husband moved for his job, I had to leave mine behind. I had a photography business, and a day job as a social media manager for an event services company.
Knowing this is our final move, once here, I can't even say I decided to start my own business, it just seemed to be that I knew that was the path I was on. Over the previous several years I had provided community & event photography and social media wearing both my professional and volunteer hats, so that was the focus of my job search. It was only half hearted though.
Did I want to work for someone else's ideas and vision?
Did I want the commute?
Did I want to work for less than my worth (after leaving Alberta wages behind)?
Everything came up no.
I started to find volunteer and networking connections with local entrepreneurs in my niche. I continued to put out content on my social media that aimed toward being an entrepreneur. Starting my own business was the natural path.
What's in a name?
Previously, my business name was my name. I was my brand, but my target audience was family oriented. This time my target is corporate, so I wanted my name to reflect that. I also wanted it to reflect me, my experiences and my services.
As all the best ideas do, it came to me in the shower.
Dandelion Digital
It was the end of April, and my feeds of late had been around acknowledging Military Child Month. Military Child day is on my birthday and I was considering designs for a dandelion tattoo as a gift to myself. The dandelion is the flower of the military child – thriving in all kinds of environments and settling down roots wherever the wind my take us. As an airforce daughter, and an army wife, my kids and I are military kids. The name seemed perfect.
I am still my brand.
As a sole proprietor operating from my dedicated home office in the Halifax area, my goals are to provide:
top notch photography going back to my roots of providing businesses with amazing images that tell a story, to promote your brand and/or corporate and community event.
photoshop solutions for photographers who are looking for local outsourcing so they can concentrate on their own business of shooting, creating, and serving their clients
social media content services to small business entrepreneurs, either from scratch, or by reviving accounts that have been ignored due to a lack or qualified personal, or a sufficient time commitment, so they may take the stress off their plates and focus on their business. Their clients. Their family!
The uniqueness of Dandelion Digital is that I provide photography and social media services keeps messaging consistent, and reducing the need for multiple outsourcing.
If there were a part of your business that you struggle over, would you not rather hand it over to a professional, to have that time back for other projects, or to spend with your family? That is exactly why I have a bookkeeper, and why you may need me! Let's talk.
I'd love to hear from you. Send me an email through my contact page.
---
Sources:
Dandelion Poem author unknown. Graphic via https://thepricklypilotswife.com/2017/03/dandelion-official-flower-military-child/
This sidebar contains affiliate links. If you use these links to buy something, we may earn a commission. Thanks.
Center for Women in Business, Halifax
Halifax Chamber of Commerce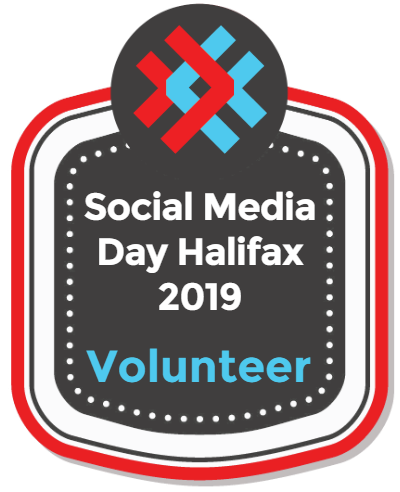 Halifax Chamber of Commerce
Best Photographer - Finalist
Chamber of Commerce Award - Marketing Winner, 2018
Chamber of Commerce Award - Finalist, 2017
Chamber of Commerce Award - Finalist, 2017