Post with Purpose through Photography & Social Media
Photographer & Social Media Consultant, Halifax
Dandelion Digital helps small business owners post with purpose through photography and social media.
Let's bring together brand photography of you, your products or services with a consistent social media plan.
Do you own a small shop, or are you a boutique agency?
Are you an entrepreneur, a solo-preneur, a mom-preneur?
Get away from stock photos. Learn how to take your own social media photography, or book a brand photography photo shoot.
Learn best practise to take your social media marketing to the next level, or have Dandelion Digital take care of it for you so you can have that time back to dedicate to your business…and your family.
As a photographer & social media manager, the uniqueness of Dandelion Digital is bringing together the experience and expertise of both skills to best reflect your brand, business, or event.
Book a free 30 minute consultation. Let me help you post with purpose!
Do you have your FREE 2021 Social Media Content Calander? Download it now!
Hi! I'm Allison
I work with event professionals & small business owners to post with purpose through photography & social media.
Learn more about my Roots and what local small business owners say about Dandelion Digital.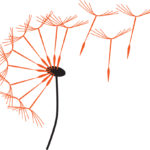 Why a Dandelion?
People ask this all the time. They think of it as a weed. I think of it as resilient. But you want to understand the real reason behind my naming, let's go to my roots.
"

A lot of different flowers make a bouquet 

"
~Islamic Proverb
Dandelion Digital believes in community and the strength of its roots.
A community of differences creates the beauty of all our combined efforts.
© Dandelion Digital 2021    I    Allison Smith    I    Halifax, Nova Scotia, Canada