Post with Purpose through Photography & Social Media
Photographer & Social Media Consultant, Halifax
Dandelion Digital helps small business owners post with purpose through photography and social media.
Let's create photo galleries & strategies to tell your stories and reach your ideal client.
Book a free 30 minute consultation. Let me help you post with purpose!
Do you have your FREE 2021 Social Media Content Calendar? Download it now!
Hi! I'm Allison
I work with event professionals & small business owners to post with purpose through photography & social media.
Learn more about my Roots and what local small business owners say about Dandelion Digital.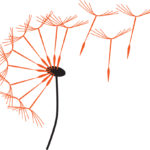 Why a Dandelion?
People ask this all the time. They think of it as a weed. I think of it as resilient. But you want to understand the real reason behind my naming, let's go to my roots.
"

A lot of different flowers make a bouquet 

"
~Islamic Proverb
Dandelion Digital believes in community and the strength of its roots.
A community of differences creates the beauty of all our combined efforts.
© Dandelion Digital 2021    I    Allison Smith    I    Halifax, Nova Scotia, Canada