3 Photo Tips to Elevate Your Social Media
Everyone is looking for photo tips to elevate your social media. We strive for the perfect Instagram grid. Beautiful, bright, airy images. But if you start with a photo that is flat, dark and dingy, you shouldn't be asking how a filter can fix it, you should be asking, how can I make it better from the start.
My Photo Tips to elevate your social media:
3. Straighten your pictures
It is the simplest correction, and seems to be often ignored. If your photo has a horizon, or vertical edge such as a building, having them tilted in any way can take away from the overall impact of your photo.
A crooked photo is my personal pet peeve.
It is an easy, quick fix for a positive impact in your photos.
Open your photo:
On your iPhone, touch Edit – the Crop icon, then simply use the scroll dial and guidelines (shown)
On an Andriod, touch the pencil icon, then the straighten dial is below the image with the edit features.
Models mary vary, but the simplicity remains.
2. Take multiple shots
I teach my students to build a photo bank. A collection of pictures taken from multiple angles and set ups so you don't have to recreate them. Especially if you are shooting products or flat-lays.
You may want to post about a product, service, or subject on more than one occasion. Each time should be a different photo, giving it a slightly different look.
When you shoot different angles, it also lets you post a different picture for different platforms. Your content may be the same, but on Facebook & LinkedIn photos are horizontal (1200x628px), Instagram is square (1080×1080) and a Story requires a vertical photo (1920x1080px). I always recommend a different photo, and the optimal size for each, rather the same one trying to fit each.
And my number one tip to elevate your social media . . .
1. Include YOURSELF
Pictures of you will always outperform stock photos
Social media is a great way to build like-know-trust with your audience. It is a way for them to
get to know what you offer
what is important to you, and ideally
how you can help them.
So why would you:
want a stranger in a stock photo representing your business?
substitute the product you create for a stock photo?
post an over used flatlay stock photo of a keyboard to talk about your services, when you can customize one to fit your services and brand?
Want to know more? Download my free Photo Tips PDF that also covers (mobile) camera functions, video, and some of my favourite apps.
As a photographer, my goal is to elevate your brand visibility so you can post with purpose. My bonus tip is to book a discovery call to see how brand photography can help you.
Not in Nova Scotia, Google "personal brand photographer near me" and find someone in your area that aligns with your business.
This sidebar contains affiliate links. If you use these links to buy something, we may earn a commission. Thanks.
Center for Women in Business, Halifax
Halifax Chamber of Commerce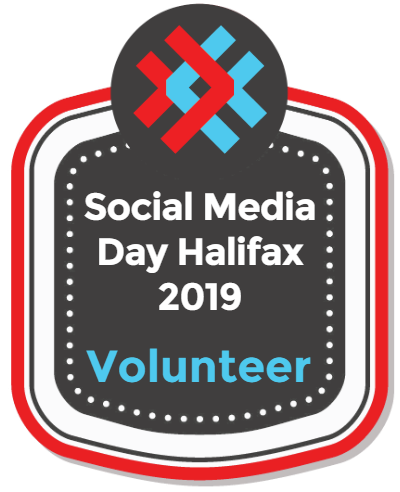 Halifax Chamber of Commerce
Best Photographer - Finalist
Chamber of Commerce Award - Marketing Winner, 2018
Chamber of Commerce Award - Finalist, 2017
Chamber of Commerce Award - Finalist, 2017