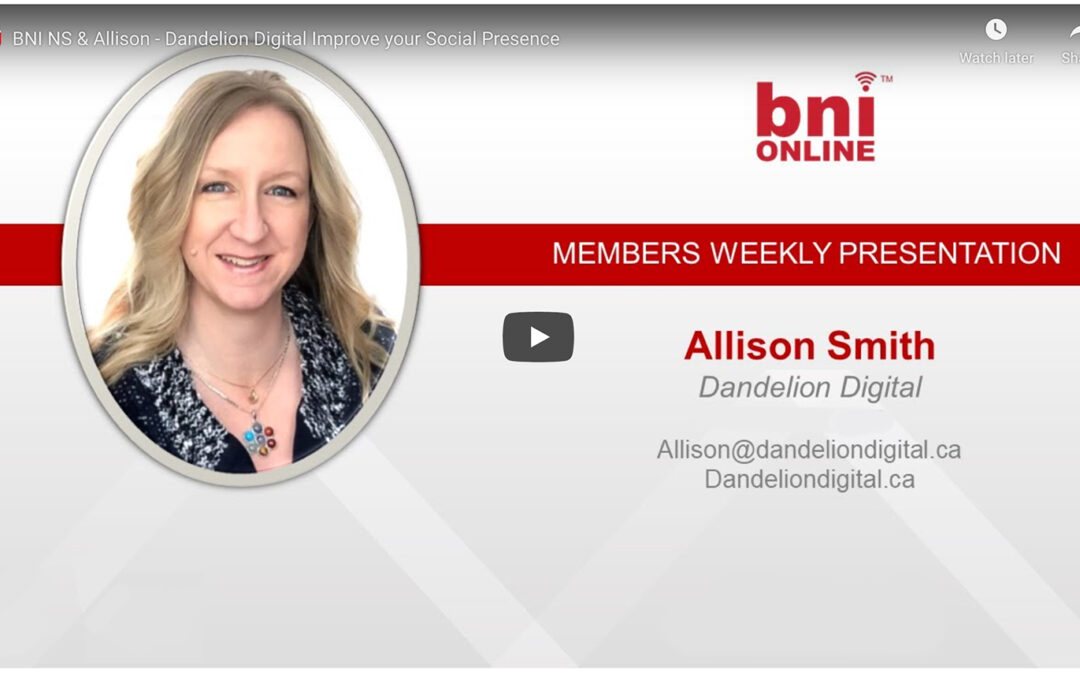 Just a couple weeks before Covid19 put the world on hold I had joined BNI Nova Scotia. The idea of Business Network International is to have business people and entrepreneurs help each other grow their businesses. The goal is through networking and referrals. With this purpose only 1 person per chapter may be in the same field, to maximize the referral process.
I sat down with our Executive Director, Dalene Allen on April 30th, 2020 and talked about
my background and why the dandelion is significant,
being new to Nova Scotia,
starting a business at the outset of a pandemic,
and a few actionable tips for entrepreneurs.
This was our conversation.